Our Vicar
Rev Sunil Raj Philip
Rev. Sunil Raj Philip took charge of CSI Parish, Sharjah on 16th May 2023.
He hails from Ernakulam, mother church being St. Andrews CSI, Vilayamcode, near Kuravilangadu, Kottayam.
After completing his BA & MA in English Literature from Mahatma Gandhi University, he took his Bachelor of Divinity & Masters in Theology from United Theological College, Bangalore.
He also holds a diploma in Journalism & Mass Communication.
Ordained as a presbytor in 2001, started his career as a missionary in Chittar mission field and served the Neerattukavu, Hyderabad, Bangalore (Asst), Kunnamthanam, Coimbatore, Arpookara & Payyappadi Parishes before moving on to Sharjah.
He has also served as the executive Secretary in National Council of Churches in India (NCCI), Director, Dept of communications in the CSI Synod, Director, Dept. of communications, CSI Madhya Kerala Diocese and the manager of CMS Press, Kottayam.
Wife: Nivi Susan George
Sons: Milind Suraj Philip & Midhil Neeraj Philip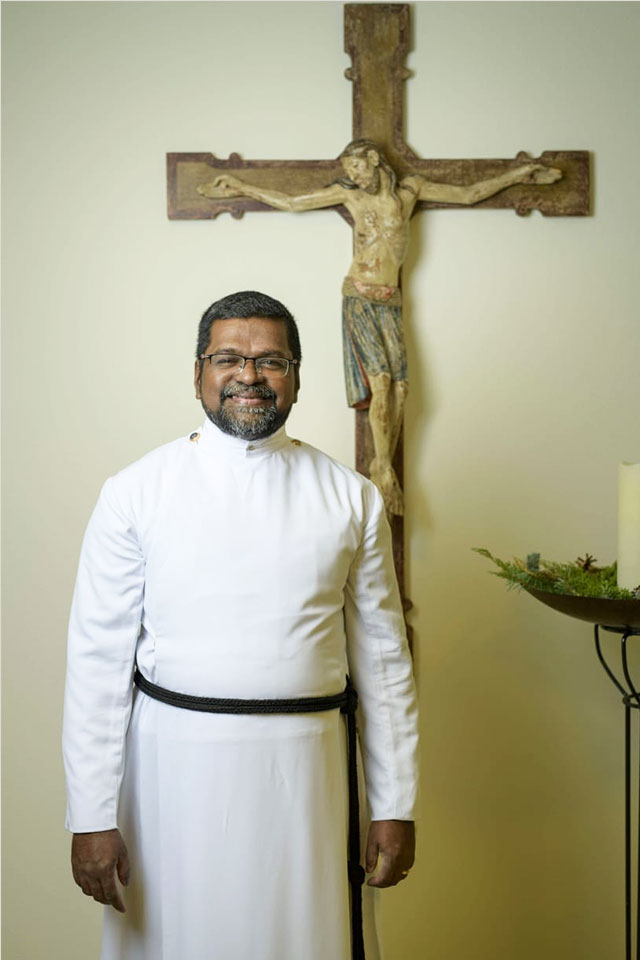 Vicars who served the Parish
Very Rev M E John (Late)

(Pro-Tem Vicar 1995 – 1996)
Rev Alexander Cherian

(1996 – 1999)
Late Rev PV Varghese

(1999 – 2002)
Rev K Mathews Elenjickal

(2002 – 2005)
Rev C M Mathew

(2005 – 2008)
Rev George Mathew

(2008 – 2011)
Rev Jacob John Mullackal

(2011 – 2014)
Rev Das George

(2014 – 2017)
Rev Varughese Mathew

(2017 – 2020)
Rev Binoy M Tharian

(2020 – 2023)