Futuro Experiential Training for Teenagers of CSI Parish, Sharjah was Held on November 11th, 2023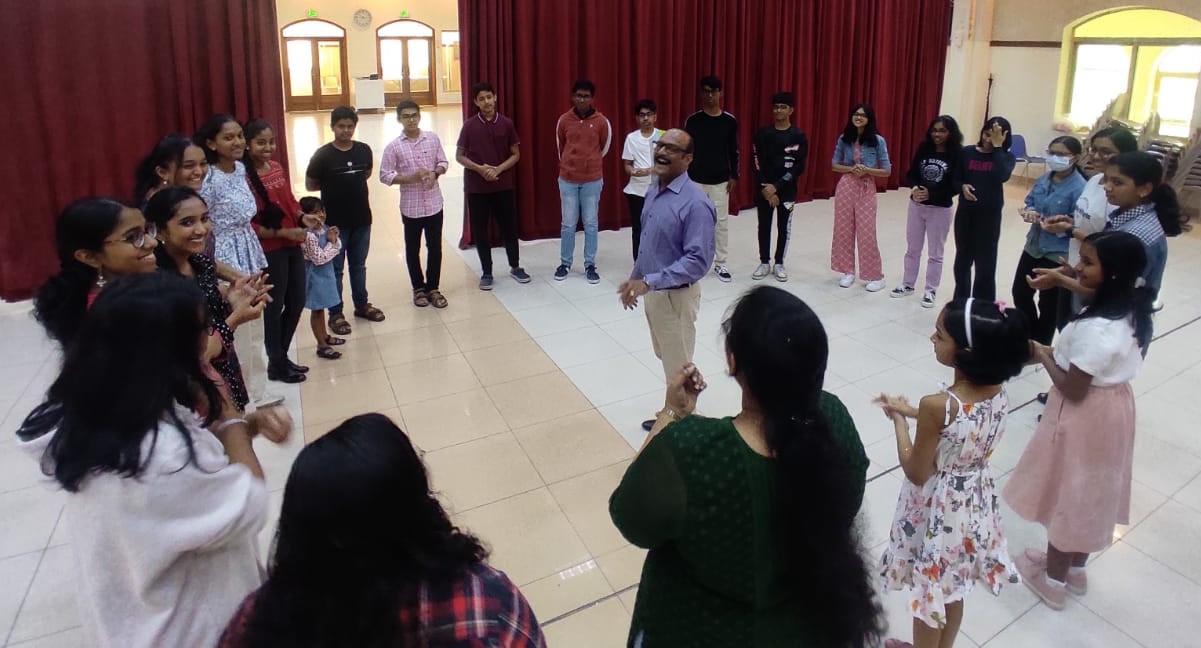 The Futuro Experiential Training Sessions for the teenagers, which were held on Saturday, November 11th, at CSI Parish Sharjah, proved to be a delightful and engaging experience for the 25 teenagers, aged between 12 and 20 years, who attended the session. The event was led by Mr. John Joseph, a seasoned professional with over 25 years of corporate experience and 15 years as a professional trainer. Mr. Joseph, the Chairman of SPACE HR Solutions, has conducted more than 1000 training sessions, bringing a wealth of knowledge and expertise to the training program.
The session commenced with an opening song performed by the teenagers, led by the talented Miss Saira Ann Mathew. Following this, Miss Anu Ann Jejo engaged and presented Bible reading, the prayer was then led by Vicar Rev. Suni Raj Philip, adding a touch of solemnity to the occasion. Miss Catherine Sam delivered a warm welcome speech, expressing gratitude for the participants' presence and introduced the esteemed speaker, Mr. John Joseph.
The training itself was a dynamic and interactive experience, with Mr. John Joseph utilizing his vast expertise to engage the teenagers in activities that were both fun and educational. The participants were exposed to practical scenarios, fostering teamwork, critical thinking, and problem-solving skills.
The session concluded with a vote of thanks from Teenager's Coordinator, Mrs. Anupama Subin, expressing appreciation to Mr. John Joseph for his valuable insights and to all participants for their active involvement. Miss Doreen Sara Derrick led the closing prayer, bringing a sense of reflection and gratitude to the end of the training. The program concluded with a delicious lunch for all attendees.
Futuro Experiential Training for Teenagers of CSI Parish, Sharjah